Back to: Belajar Forex Trading(Forex Simple Course)

Bila anda sudah daftar dengan broker pilihan anda, anda perlu pergi ke website broker anda dan download metatrader 4. Kalau anda pakai windows download mt4 versi windows, kalau anda pakai mac os download mt4 untuk mac os.
Apabila sudah download and install metatrader, bila anda run ia akan nampak seperti ini…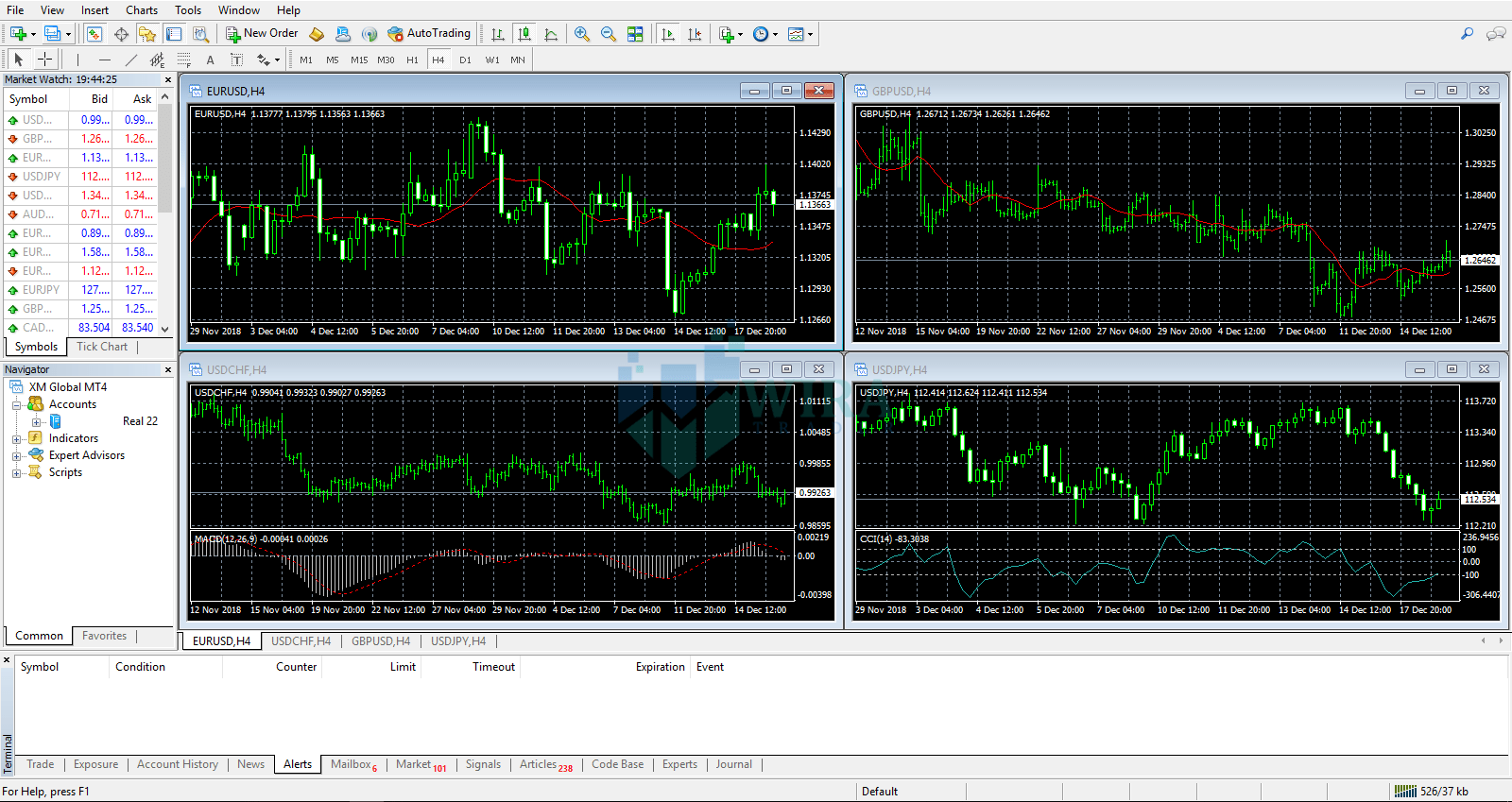 Ia munkin nampak agak memeningkan bila tengok buat kali pertama tetapi jangan risau saya akan terang cara nak menggunakan platform metatrader ini.
Pertama sekali anda boleh login ke trading akaun anda dengan pergi ke File–> Login to Trade Account.
Kalau anda ada masalah bila nak login boleh cuba hubungi broker anda.